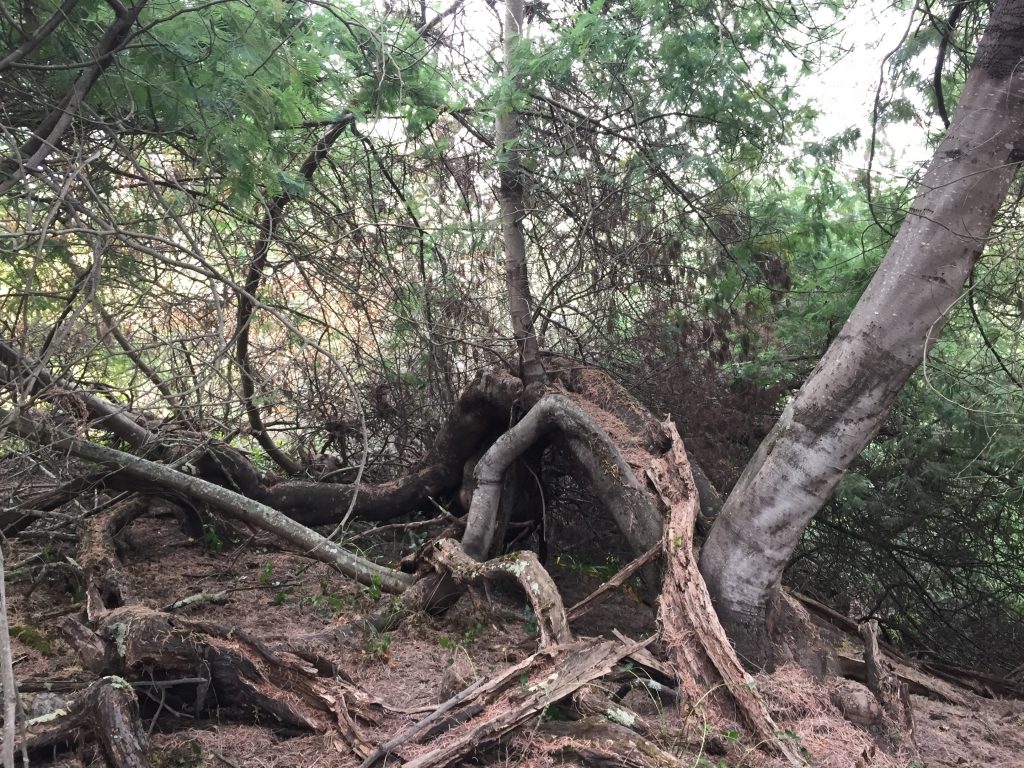 I just connected with this tree recently – this is all ONE tree. And it goes on out of the frame. Dragon energy, anyone?
It's an acacia. I used to think of them as an invasive species that causes allergies that we should remove. I used to think about cutting these down so we'd have a better view from the house.
A tenant here cleared a lot of brush away from this area a few months ago, and last week, I finally walked in there.
BOOM – it hit me. This is a sacred grove. The energy was immediately calming, and I started to breathe more deeply.
There are three of these very old, very convoluted acacias in this grove. The ground is covered with their seeds, and not much else. Their feathery leaves hang overhead, making welcome shade.
Trees are often healers, but as I sat on one of the trunks of this one, I could feel the pains in my body draining away. This tree is a transmuter. What a gift!
And no – we will NOT be cutting down these treasures. I'll be doing ceremony in that grove, and bringing clients there for healing.
To learn more about having your very own Soul Healing With The Trees
Sacred Retreat Day
,
CLICK HERE.
Blessings!
Ariana
​​​​​​​Here's another photo of the burl in this tree. See the dragon face?