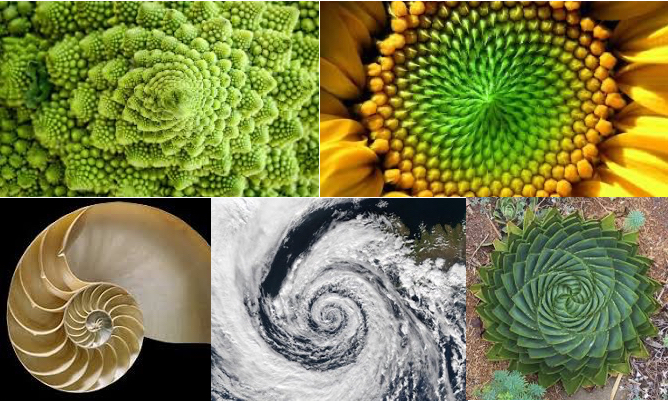 Solstice & Full Moon Channeling – December 2018
This message came through with a wonderful practice for healing a deep wound at this time, which is especially powerful, along with other beautiful messages about balance and spirals.

Read on below, or listen HERE (recommended for a deeper experience). Recorded with singing bowl and chimes! (10 mins).
I ask for guidance and inspiration at this time of the turning of the seasons. What would you have us know, do and understand?
Dear ones – in this time of the longest night in your Northern Hemisphere, we ask that you remember that this is balanced by the longest day in your Southern Hemisphere. As you are turning to the light, they are turning to the dark.
Be a partner in this balance. As you move to hold the energies of the longer days and greater sunlight, they are moving to hold the energies of longer nights and less sunlight. Celebrate this balancing. Celebrate those at your equator who always hold the balance of day and night. Celebrate those at your poles who hold the extremes. In this way, you will come more into the collective consciousness of humanity with grace.
This full moon is particularly powerful as it combines with the Solstice. If you consciously attune to the greater energies available to you, you may clear and release old stories and wounds on a deeper level than before. The energies of Deep Earth, On Earth, and Above Earth are more accessible to you. They will strengthen you, heal you and assist you on every level if you choose.
Take these few days with this transmutational energy to do this practice. Think of a wound such as "I am not enough" or "I am unlovable" or "there is never enough" or "I am unworthy." Go into quiet, and calm yourself with your breath. The turning of your breath from in to out and back again is like this turning of the seasons. There is a pause, however brief, before each turn. The Solstice is also a pause. Become aware of this pause in your breath. This is the place of transmutation.
Consciously tune yourself to these energies of moon, sun, stars and Earth. You have only to ask from the place of quietness, and you will be attuned.
Ask for your Spirit guides, allies and protectors to be with you. Feel them all around you. Now ask these energies of full moon and Solstice to help clear, cleanse and transmute a deep wound. Choose the deep one – the one you hardly even admit to yourself. If you are willing to have this healed, ask for this wound to be transmuted.
Stay aware of the turning of breath, the pauses. Hold the intention that transmutation is taking place at these turnings. With one hand on your heart and one on your belly, give yourself love and appreciation. Once you are feeling this love, say out loud, "I ask that my wound of ____________________ be transmuted now by the energies of moon, sun, stars and Earth." With your inner sight, see this wound as a color or shape in front of you. Give the wound love and thanks. Yes, love and thanks. It has served you well, whether you see it or not.
Now, see it being transmuted into a beautiful gift for you. See what the gift is. Receive it into your heart with gratitude. See any remaining emotions or energies attached to the old wound flowing down into your Mother Earth to be transmuted into pure energy. Give thanks for the beautiful gift this wound has given you. Know that this gift of the wound may help you help others with similar wounds.
Now, bring sparkling golden light into the space this wound occupied within your body and energy systems – that may be your heart, solar plexus, gut, or other place. Ask for your chakras and energy systems to be rebalanced, strengthened and harmonized to match the new energy available to you from the release of this wound. Give thanks to all your Spirit guides, allies and guardians.
You may repeat this with other wounds, however, we advise that 3 is the most you can do with the greatest benefit at this time.
Now we invite you to bring your awareness outside your small self. Be aware of the depths of Earth, the atmosphere above Earth's surface, and out into your galaxy. Become aware of the spiral of your galaxy. Take a respite from the immediate cares of the human body and of Gaia Earth. Allow this perspective to lift you and give you rest. Rest among the stars. Rest in awe and wonder.
We have told you before that the spiral is an essential shape of all creation. At this time of turning for you – of the seasons, of the year – connect to the spirals, great and small. The fractals. The energy of the spirals is shifting. The energy has been moving in to the center of the spiral. It has come to the center, and is beginning to move out again now.
This means a time of expansion is beginning. It begins slowly. You may not feel it at first. But know that this is occurring. Take heart, dear ones. Take heart.
Many of you have been so sad, perhaps even depressed. Many of you have been dealing with difficulties of all kinds in your physical world.
Trust that the energy has shifted. As you trust, it will become more evident to you.
It will help you to find sources of joy of all kinds. Even small things, such as sparkling lights, sunshine, the beauty of snowfall, the hug of someone you love. Chimes, joyful music, songs that uplift. Find laughter – the antics of cats, dogs, other animals. Wonder at nature. Take in this joy. Breathe it in with consciousness. Allow it to fill you and infuse you. This is great medicine you have access to as humans. Use it. Then radiate it out as medicine for others.
As before, we ask you to balance yourself. Balance high frequencies/vibrations with Deep Earth low frequencies/vibrations. Balance the sacred light with the sacred dark as the seasons do for you on Earth. As you reach higher, you must balance with lower. Only this way can you come into greater harmonious activation of all that you are as a combined human and divine being.
As we began, we finish – we ask you to be a partner with all those on Earth in the balance of light and dark, winter and summer, sunshine and moonshine. In your Solstice ceremonies, call in this awareness of the greater balancing on Earth. In this way, you honor and increase the balance in the collective consciousness.
Find joy, dear ones. The Spiral is shifting.
Blessings!
Ariana & Guides
If you'd like my assistance with wound clearing, perspective shifting, or Spirit guidance specifically for you, I'd be happy to help. 
I'm extending the special $97 price (regularly $197) of one-hour online Private sessions through December 31.
Click HERE to purchase. You can purchase up to 5 at this price now, and use them anytime through February. When I receive your payment, we'll schedule.