My friend & colleague, Louise Jeffrey, has just released a powerful new quiz that will help you to identify what kind of eater you are, and offer some valuable insight into whether you may be more susceptible to cravings, overeating, emotional eating, binge eating & weight gain.
Louise is an expert at helping women develop right relationship with food and their bodies, so they can have a life and body they love – WITHOUT dieting. She's been through this journey herself, which makes her a truly empathic guide.
She says:
"As Human beings, we have to eat to survive. Each of us has our own unique relationship with food and our body that was shaped from our personality, the family environment we grew up in and our own unique life experiences. But before we can understand how the way you eat affects your body, we need to examine your relationship with food.
Many of us feel like we have been short-changed in the metabolism or weight department, but the truth is the way we eat and the way we treat our bodies has a direct impact on our digestion, metabolism and fat burning.
So If you are in a struggle with food and your body (overeating, emotional eating, binge eating or restriction), you severely limit your body's capacity to digest and metabolise food, to assimilate nutrients and to burn fat.
Conversely, when you learn how to make peace with food and your body, you will positively influence….
• Your fat burning capability
• Your self confidence
• Your relationships
• Your mood & overall sense of wellbeing
• How efficiently you digest & metabolize food
Take the quiz – ARE YOU AN INTUITIVE OR RESTRAINED EATER?
Along with the quiz you'll get access to a FREE ONLINE MASTERCLASS where you'll learn:
• Why dieting doesn't work and what does
• How thoughts, feelings and moods contribute to unwanted eating patterns & behaviours
• How to stop eating when you've had enough
• How to start transforming the deprivation & control mindset
• How to start creating healthy eating patterns
• 5 strategies to start loving your body and creating peace with food"
>>Access the quiz and Masterclass here>>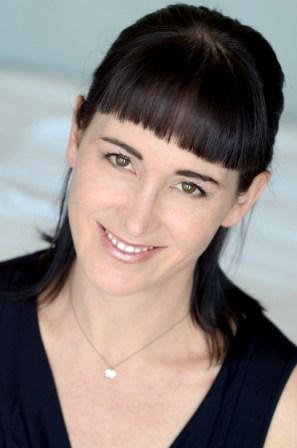 This is Louise. She is a beautiful being, great healer, and also a mom of 2 boys (so moms, she gets you).
I'm sending you information about her work because I know her and believe in her work and her integrity.
If this resonates with you, I hope you'll check it out. If not, please pass on to anyone you know who would resonate.
And, full disclosure, Louise is giving me a commission on any sales she gets through me.
NEWS about the Reclaiming The Wise Woman Elder – for the healing of Earth summit. The people I'm interviewing are truly inspiring. I'm becoming more hopeful about the world with each interview. Yesterday, I interviewed a Lakota Elder, and the day before, I talked with a woman who has been working for social justice since the 70s – and she's in. SO MUCH WISDOM!
Blessings!
Ariana
​​​​​​​
PS – If you'd like to have a healing session with me I am still running this special offer – but only for a limited time.
Your FIRST Channeled Reading & Healing Session is $100 off! This is a one-hour video-conference private session with me.
"The healing session I had with Ariana was a life changing experience, truly extraordinary in every way. She was able to go directly to the source of my challenge and not only assisted in clearing and transforming obstacles I have had for a long time, but also I received unexpected and remarkable gifts for future development as well as exercises to continue healing on my own. I am very grateful to have had the opportunity to receive Ariana's intuitive and loving gifts.." – Giselle Whitwell
Add to cart, and at checkout, enter the Promo Code 100GIFT to receive your session for only $97.
Click here to purchase your session. I'll contact you to schedule.
Join the conversation on Facebook at: Healing The Soul's Voice