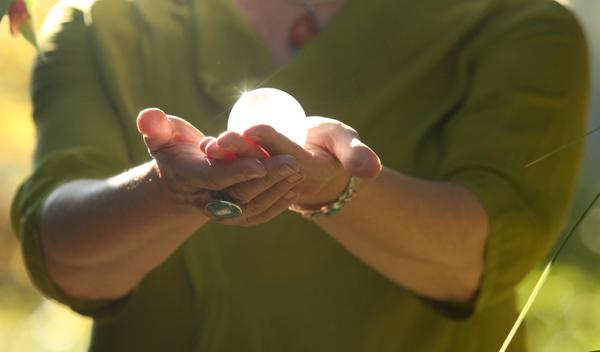 I'm so impressed with the women in The Wise Woman Immersion.
We had our second meeting today, and they are so beautifully authentic, so willing to dive in deep, and so open to what their souls are calling them into.
As part of the class, I talked with them about Spiritual Bypass.
My spiritual mentor recently wrote a Facebook post about the predatory masculine in the spiritual community.
How some men who claim to be spiritual and claim to honor the divine feminine use their position as a teacher, or use their soft feminine side, to get women in bed with them. Multiple women.
Some even claim to be "healing" women through sex.
Bulls**t.
It's Spiritual Bypass – the use of spiritual beliefs to avoid dealing with painful feelings, unresolved wounds, and developmental needs.
Spiritual Bypass happens when we stop doing our own inner work. When we stop looking at our own shadow. When we go unconscious and unaware of our own triggers, old patterns, and cultural conditioning.
It happens when we think we can just skip the hard part and get straight to the "enlightenment." It happens when we try to "get rid" of our ego, or inner saboteur, or negative thoughts and emotions.
"What spiritual bypassing would have us rise above is precisely what we need to enter, and enter deeply, with as little self-numbing as possible. To this end, it is crucial that we see through whatever practices we have, spiritual or otherwise, that tranquilize rather than illuminate and awaken us." ― Robert Augustus Masters, Spiritual Bypassing: When Spirituality Disconnects Us from What Really Matters
I'm really grateful for the women in The Wise Woman Immersion. None of them are bypassing. They are all looking with clear eyes at themselves, and are committed to doing their inner work for deeper awakening.
You can still join us.
The Wise Woman Immersion will help you illuminate your humanity with love, clarify your purpose, heal your soul's voice, speak your truth, bring your gifts to the world, and reinvent yourself for the next phase of your life.
I've opened up a few spaces in my calendar to talk with you.
Click here to schedule a free 30-minute Wisdom Activation session.
Blessings –
Ariana
PS – Let's do this, wise one. Together.