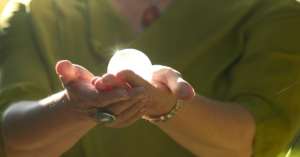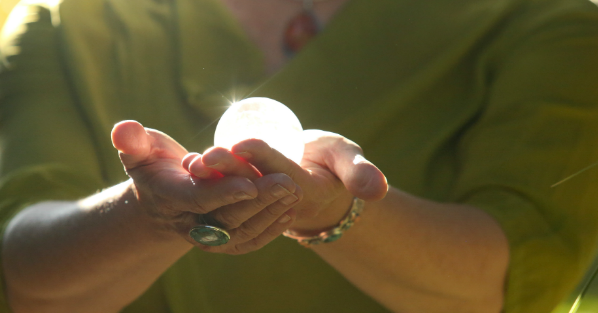 I asked my guides: What advice do you have for my people to move through these times with more grace?
Read below, or listen here.
We remind you to see past. See through. See beyond. See underneath. See above. See nothing and see all that is.
Make room in your soul to encompass more. More knowledge. More understanding in new ways of new concepts, new ideas. New, new!
Less understanding in the old ways. Holding onto the old ways of understanding is holding you back. Open your hands that are holding tightly to the old ways. Release them. Release them. Understand that what is coming is better.
Plant allies.
Remember your original allies for healing, for elevation of consciousness, for well being, for energy.
Ask for alliance with the plant healers. Ask for their medicine. Pledge to use it consciously for the greater good – of yourself and of others.
Remember, you do not always see or understand what is for the greater good. The highest and deepest good. As you continue to bring yourself to this intention – for the greater good – you will come to these new and greater understandings.
The greatest gift of humanity is perhaps your heart. This is part of the new understandings. The heart is the greatest part of you. Give your human brain second place, or even third place in your considerations. When your human brain is used and prized above your heart and intuition, above your divine spirit… Perhaps it deserves 4th place.
First is heart.
Second is divine spirit.
Third is intuition, gut, body sense.
Fourth is brain/mind. Fourth.
When the human brain is used without these others, that is when monstrosities are created and inflicted in the world, on the world.
This is the cause of so much suffering. The human brain must be used and considered as part of a complex of intelligences in the human, and must be connected with nature to be balanced. To work for the greater good.
This is a cleansing and clearing time. A time of the clearing of lifetimes of "karma" – the system of karma is no longer serving. We are sending energies of clearing of karma. Tune in and receive these through your own guides and guardians. The slavery is ending. We are sending energies of clearing and healing of ancient traumas carried in your bloodlines, in your ancestral lineage, in your DNA and RNA systems.
In order to receive this clearing, you must release your old understandings. As long as you hold to the old teachings, you will not be able to receive the healing.
Perceptions. How to perceive. How to understand. Human beings love to "UNDERSTAND."  If only I understand, you think, then I can fix it, deal with it, change it, or live with it.
The key is to release understandings you have accumulated in lifetimes of being taught from very limited perspectives which only allow for limited outcomes.
We have been calling on you this entire year to expand your perceptions. This is another piece. In order to expand perceptions, you must release outdated and incorrect understandings.
Explore this daily.
What understandings am I reacting out of that are not serving? Where am I not seeing past or through or beyond old inadequate teachings?
Where am I using my brain without my heart?
How can I honor my divine spirit and intuition above my mind/brain?
Where can I expand my perceptions today?
What new understandings can I see the glimmer of today? (And be prepared to release your new understandings, in time.)
These are our gifts for you today, and the next day, and the next.
Your allies in the stars are gathering. The star beings. Allow some awareness to come here. Extend your heart to them. Heart first. Divine self second. Ask for alliance for the greater good of all. Ask for assistance. Your cells remember. You are part star-being. Remember.
Your quantum physics helps with some of these new understandings. Quantum entanglement, synchronicity, synergy. Particles being connected across what you think of as vast distances. Acting on each other, being affected by each other. Synchronicities are real.
This is partly how you can understand the "karmic" healing we are sending you. The release of your slavery to "karma." We are "entangled" with you in the quantum fields.
Elevating your consciousness, expanding your perceptions, receiving new understandings as you release old understandings – these all allow for this healing to take place.
And now, dear ones, the greatest thing in these times for you is to love self. Love self, human and divine. Love all aspects. Give compassion to self. Be kind to self. Every day and every night.
Love is the foundation of all.
Love is the very energy of creation. The spark of life. The engine of transformation for the greater good. Love, dear ones.
Love.
Here are 2 quotes I found that help illuminate this message:
"If a union is to take place between opposites like spirit and matter, conscious and unconscious, bright and dark, and so on, it will happen in a third thing, which represents not a compromise but something new." – C. G. Jung
"The existing scientific concepts cover always only a very limited part of reality, and the other part that has not yet been understood is infinite. Whenever we proceed from the known into the unknown we may hope to understand, but we may have to learn at the same time a new meaning of the word `understanding'." – Werner Heisenberg (one of the founders of Quantum Physics)
Blessings! – Ariana